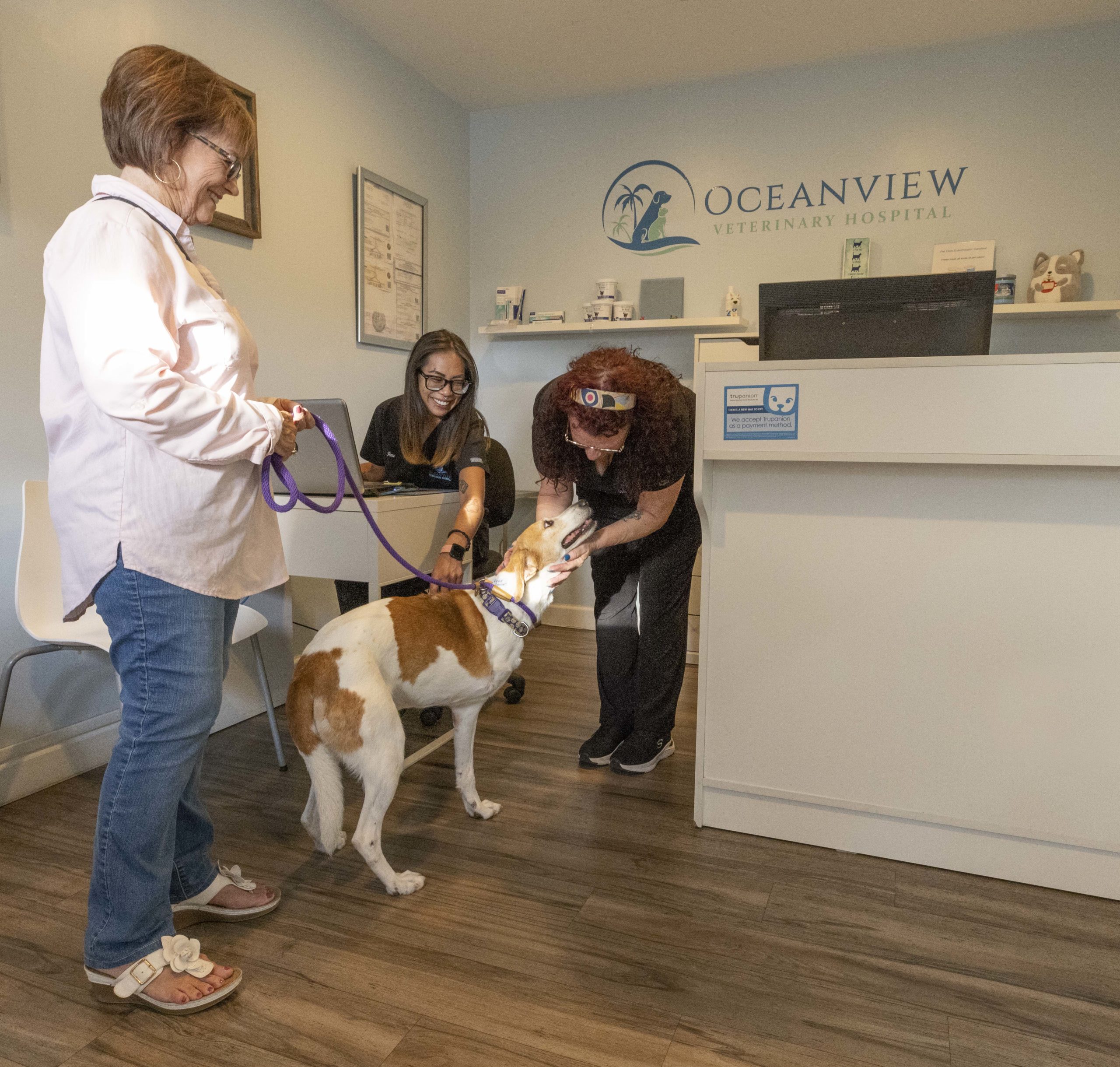 Oceanview Veterinary Hospital is an inviting and comfortable environment.
We want your visit to be the best veterinary experience you ever had! We're all animal lovers here and we work hard to create a warm and friendly atmosphere for you and your pet.
When you check in with our front desk you'll be greeted by one of our friendly and courteous team members who will bring you into an examination room.  There, a member of our medical staff will meet with you and ask a few questions and measure your pet's vital signs – just like when you go for a visit to your doctor!
If you prefer a "curbside" visit, just call the front desk from the parking lot and we'll discuss your pet's care on the phone before coming to the parking lot to bring them to our treatment area.
One of our veterinarians will then meet you and your pet and spend some time talking with you to address your concerns, recommend additional diagnostic testing if needed, and create your pet's individual care plan. They are always happy to discuss the costs of any tests or treatments at each step of the treatment plan.
If additional testing is needed, Oceanview is a modern facility with state of the art diagnostic equipment and an in-house laboratory, so many tests can be performed here.
Depending on the reason for your visit, you may expect a follow-up call from one of our veterinary technicians or veterinarians to get an update on how your pet has been doing since their visit, and to answer any other questions you may have.
Now that you are a member of the Oceanview family, please don't hesitate to call us with any questions or concerns!